Health Impact News
Carlos Morales, a former CPS investigator turned whistle-blower, has just released a new book: Legally Kidnapped: the Case Against Child Protective Services. Here is a trailer for the book:
From the LegallyKidnapped.net website:
Child Protective Services Whistleblower, Carlos Morales, exposes the dangerous tactics and overt corruption that he witnessed as a CPS investigator. Through keen insight, analysis, war stories, and interviews with attorneys & judges, Carlos Morales speaks truth to power in this shocking book. Unlike anything ever published, he breaks down exactly what families should do to protect themselves from this monolithic agency that has destroyed the lives of children & parents. Parents across the country have already used his legal recommendations and saved not only thousands of dollars on lawyer fees, but also protected the future of their family. It is imperative that people understand Child Protective Services in order to save their families, and this book accomplishes that in a gripping and thought provoking manner.
The book is currently available on Kindle for FREE!
See Also:
Medical Kidnapping: A Threat to Every Family in America T-Shirt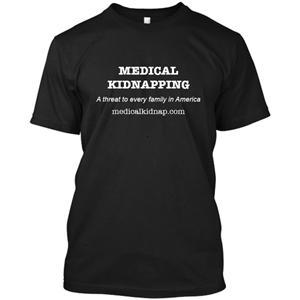 100% Pre-shrunk Cotton!
Medical Kidnapping is REAL!
See: Medical Kidnapping: A Threat to Every Family in America Today
Help spread the awareness of Medical Kidnapping by wearing the Medical Kidnapping t-shirt!
Support the cause of MedicalKidnap.com, which is part of the Health Impact News network.
Support the cause against Medical Kidnapping by purchasing our book!
If you know people who are skeptical and cannot believe that medical kidnapping happens in the U.S. today, this is the book for them! Backed with solid references and real life examples, they will not be able to deny the plain evidence before them, and will become better educated on this topic that is destroying the American family.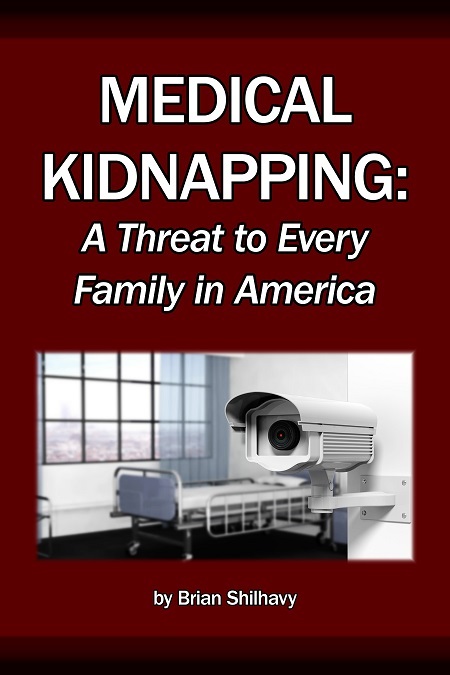 1 Book - 228 pages
Retail: $24.99
FREE Shipping Available!
Now: $11.99
Order here!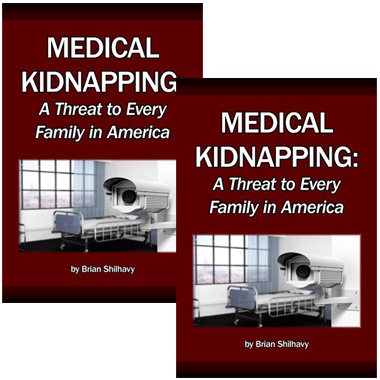 2 Books
Retail: $49.98 (for 2 books)
FREE Shipping Available!
Now: $19.99 (for 2 books)
Order here!
Published on October 21, 2014