Aaron Adams is still trying to clear his name after being wrongly accused of abusing a six-month-old baby in 2008
Excerpts:
Adams is one of a growing number of North Texans, and others nationwide, accused of child abuse when the only evidence is unexplained fractures. In the last two years, News 8 has profiled North Texans Andrew Huber; Rana and Chad Tyson; Darlyn Harrell; and Adam Bonham. The Hubers and Tysons were eventually cleared.
"I've reviewed 120-130 cases of these unexplained fractures in children and know, that is my opinion, that these families did not hurt their children," said Dr. Charles Hyman, "And there are medical explanations."
Hyman has been a pediatrician for more than 40 years. He was once head of a hospital child abuse unit, leaving when he refused to testify in cases where he says factual evidence outweighed theory.
He now speaks out and testifies on behalf of parents who he considers to be wrongly accused of abuse.
Read the Full Story here.
Medical Kidnapping: A Threat to Every Family in America T-Shirt
100% Pre-shrunk Cotton!
Medical Kidnapping is REAL!
See: Medical Kidnapping: A Threat to Every Family in America Today
Help spread the awareness of Medical Kidnapping by wearing the Medical Kidnapping t-shirt!
Support the cause of MedicalKidnap.com, which is part of the Health Impact News network.
Support the cause against Medical Kidnapping by purchasing our book!
If you know people who are skeptical and cannot believe that medical kidnapping happens in the U.S. today, this is the book for them! Backed with solid references and real life examples, they will not be able to deny the plain evidence before them, and will become better educated on this topic that is destroying the American family.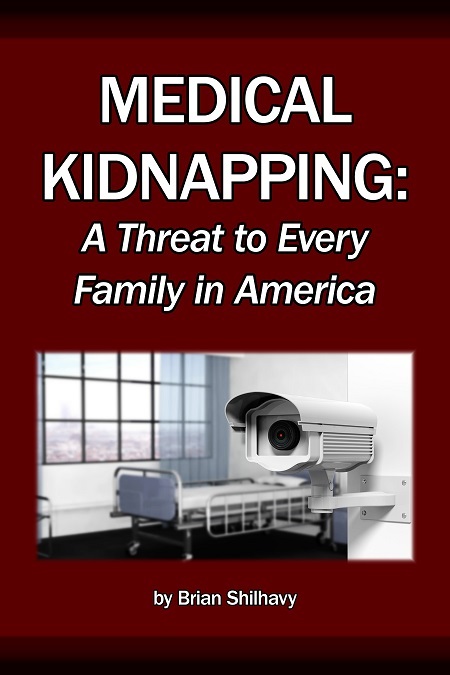 1 Book - 228 pages
Retail: $24.99
FREE Shipping Available!
Now: $9.99
Order here!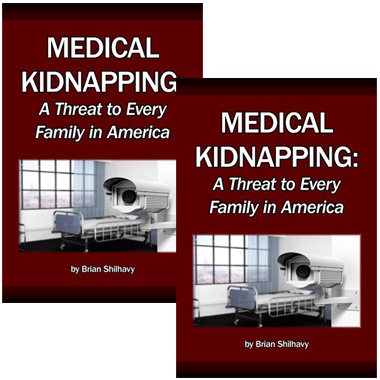 2 Books
Retail: $49.98 (for 2 books)
FREE Shipping Available!
Now: $13.99 (for 2 books)
Order here!
Also available as eBook:
eBook - Download Immediately!
$9.99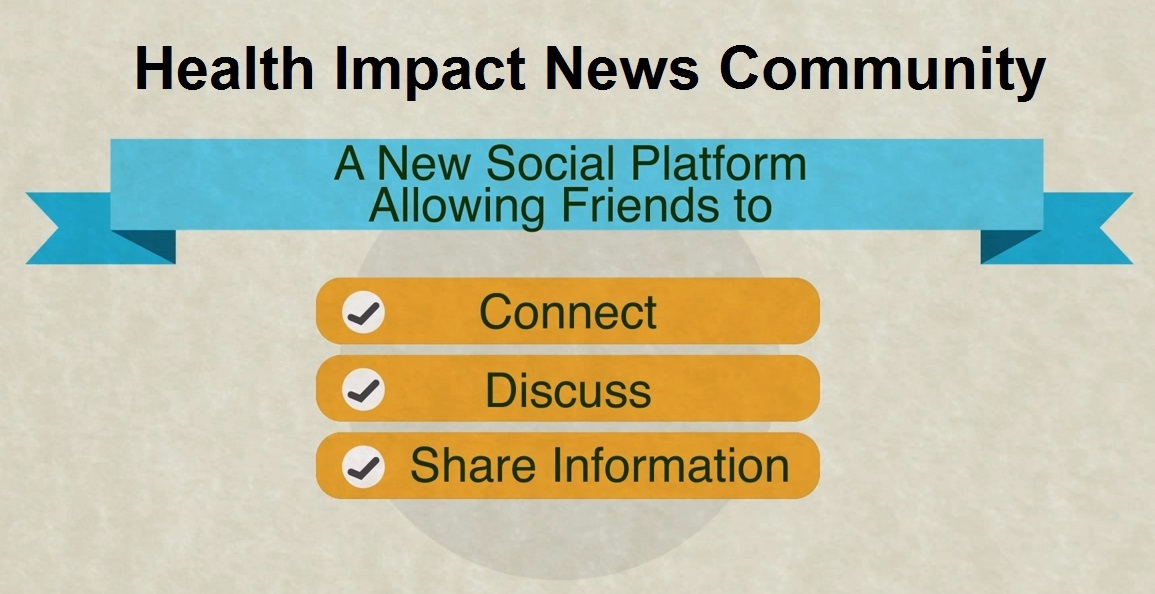 Published on October 15, 2014