Health Impact News Editor Comments
It has been 4 months since Cook County officials and Lurie Children's Hospital seized custody of 16-year-old Isaiah Rider from his mother Michelle Rider because she disagreed with his treatment and wanted to transfer him to another hospital.
Isaiah suffers from a condition called neurofibromatosis, and his mother originally brought him to Lurie Children's Hospital in Chicago because they had specialists on staff trained to treat this disease. But when Isaiah's condition, which includes severe pain, was not getting any better, she decided to transfer him to a different hospital. As a result, Lurie Children's Hospital stepped in and seized custody. Isaiah has recorded a video in support of his mother, who he is not allowed to see anymore. You can watch it  here.
In the report blow by Fox4kc, Michelle explains why she thinks they may be holding Isaiah: to do medical research. The top researchers in the world for neurofibromatosis are at Lurie Children's Hospital, and the specialists there have previously told her that Isaiah's case is "very rare." 
See Also: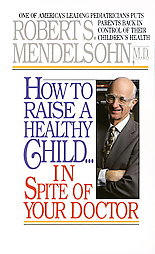 by Dr. Robert Mendelsohn, MD
Free Shipping Available!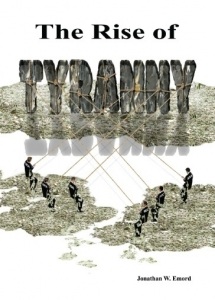 by Attorney Jonathan Emord
Free Shipping Available! 
Medical Kidnapping: A Threat to Every Family in America T-Shirt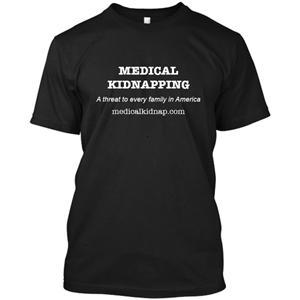 100% Pre-shrunk Cotton!
Medical Kidnapping is REAL!
See: Medical Kidnapping: A Threat to Every Family in America Today
Help spread the awareness of Medical Kidnapping by wearing the Medical Kidnapping t-shirt!
Support the cause of MedicalKidnap.com, which is part of the Health Impact News network.
Support the cause against Medical Kidnapping by purchasing our book!
If you know people who are skeptical and cannot believe that medical kidnapping happens in the U.S. today, this is the book for them! Backed with solid references and real life examples, they will not be able to deny the plain evidence before them, and will become better educated on this topic that is destroying the American family.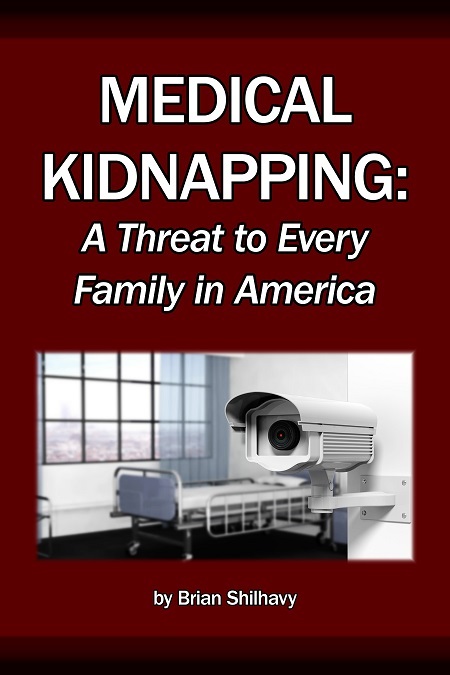 1 Book - 228 pages
Retail: $24.99
FREE Shipping Available!
Now: $11.99
Order here!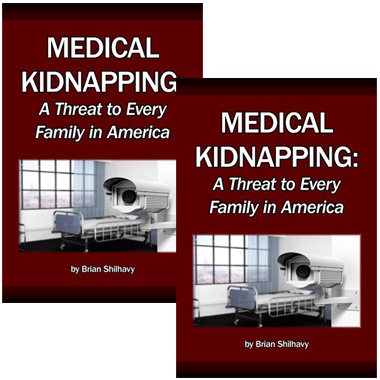 2 Books
Retail: $49.98 (for 2 books)
FREE Shipping Available!
Now: $19.99 (for 2 books)
Order here!
Published on August 25, 2014