Health Impact News Editor Comments:
This week Judge Joseph Johnston of Massachusetts juvenile court awarded permanent custody of 15-year-old Justina Pelletier to the State of Massachusetts against her desires and the desires of her parents, and also amidst great public outcry. The plight of Justina's case has garnered national attention after her father disobeyed a gag order originally imposed by the judge (which has been since removed due to great public outcry). Justina's story has been covered in several major media outlets, such as Dr. Phil, The Blaze, FoxNews, and many others. For more background information on this story, please click here.
If you are not familiar with this story, or think that it does not affect you, think again. This is a case where one medical institution, more powerful than another one in another state, has abused the power of the state to impose their views of psychiatric care by force against a different medical diagnosis by a different team of doctors. This also violates the right of the parents to choose their own medical treatment for their 15-year-old daughter, who has been removed from her family and kept detained under psychiatric care, away from her family for over a year now, even as her health continues to deteriorate. If this kind of medical tyranny is allowed to continue, even under tremendous negative national media exposure, it will drastically change the direction of forced medical treatment inside the United States and affect everyone.
Justina's father and sister appeared on FoxNews after the judge's recent ruling to award full custody to the State of Massachusetts:
Father: We Continue the Fight – Case Becomes National Rally Cry for Many Others in the Same Situation of Medical Tyranny
In an 8 minute interview with  Beau Berman of FoxCT (the first local reporter in Connecticut to give media attention to this family's story last year that can be watched here), Justina's father explains that they will continue to fight for Justina, because their case has become a national rallying cry for so many other families that have come forward all across America who have suffered, and some continuing to suffer, from forced abduction of children for medical reasons. In some cases, these children have died.
Justina was originally brought into Boston Children's Hospital at the recommendation of their doctors at Tufts Medical Center to be treated by a gastrointestinal specialist for her mitochondrial disease. But shortly after she was admitted, a new medical team was assigned to her instead, and she was transferred to the psychiatric ward because they claimed her original diagnosis was incorrect and that her condition was psychological.
Boston Children's Hospital is part of the Harvard Medical School system, with strong ties to funding from the federal government. Boston Children's Hospital "is home to the world's largest research enterprise based at a pediatric hospital. More than 1,100 scientists, including 9 members of the National Academy of Sciences, 11 on-staff members of the Institute of Medicine and 9 members of the Howard Hughes Medical Institute." (Source).
We have reported in the past that federal funding for "mental health" is increasing under Obamacare. Could it be that Justina is part of some drug research going on at Boston Children's Hospital, and that strong political forces aligned with Harvard are putting pressure on this judge? We may never know, but for now, the nation looks on in horror at what is happening in Massachusetts, and begins to learn just how widespread the practice of medical tyranny is in the United States today.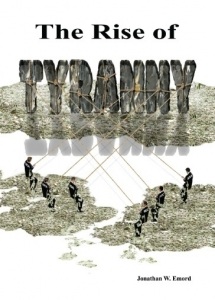 by Attorney Jonathan Emord Free Shipping Available!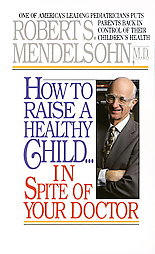 by Dr. Robert Mendelsohn, MD Free Shipping Available!
Published on March 27, 2014