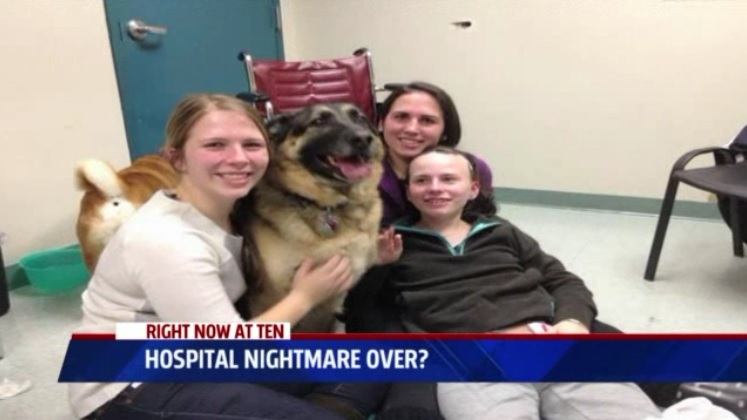 Health Impact News Editor
A teen-age girl who has been held at Boston Children's Hospital against her will and the will of her parents for 11 months due to a dispute in medical treatment may be transferred back to Connecticut soon.
These are the reports coming out of the most recent court hearing in Boston. The judge presiding over the case has issued a gag order, so it is difficult to get details. Beau Berman is an investigative reporter that has been covering this story from West Hartford Connecticut, which is where the home of the family is located, and updates the story in the following video:
The judge reportedly ruled that the State of Massachusetts will not receive permanent custody of Justina Pelletier, where she has been held in custody in  Boston Children's Hospital "Bader 5″ psychiatric unit. It appears the judge would like Justina to go back to Connecticut, which is where she was originally being treated until Boston Children's Hospital intervened and kept her detained in their psych ward because of a disagreement over her diagnosis. The family had brought Justina in to Boston Children's Hospital to simply receive treatment for the flu. They have not been allowed to bring her home now for 11 months, as they watch her condition deteriorate, only being allowed to visit her once a week.
Ted Glanzer of the West Hartford Patch has also been covering this story, and he reports that Kathleen Higgins, a former Boston Children's nurse, wrote a Jan. 8 letter to Olga Roche, commissioner of the Department of Children and Families, stating that the hospital's treatment of Justina in this case was more akin to "torture." She wrote:
From the perspective of the teen whose life has been derailed, she is the ward of a state devoid of compassion and conscience, prohibited from contact with every facet of her life that holds meaning for her. I am submitting this information, which has been made public, in the form of a complaint against Judge Joseph Johnston, Dr. Colleen Ryan and the Massachusetts Department of Children and Families for the emotional and medical abuse Justina Pelletier has suffered for nearly a year.
Glanzer also reports that attorney Barry Pollack, a former federal prosecutor and the longest-tenured member of the Board of Directors of the Massachusetts Society for the Prevention of Cruelty to Children, called for the closure of the psychiatric unit of Boston Children's Hospital, which is known as Bader 5.
"Based on [published] reports by several families, there has been a pattern of abuse of children by one or more healthcare providers at the Bader 5 inpatient unit of Children's Hospital," Pollack wrote.  "My clients' case involved the failure of Bader 5 providers to protect a 14-year-old girl, as set forth in the accompanying Complaint. I understand that other cases in which children have been confined in Bader 5 involve(d) controversial diagnoses concerning mitochondrial disorder (such as in the high profile Pelletier case and a less publicized Hilliard case), PANDAS (such as in the Wray case), and Lyme disease."
Pollack went on to call Bader 5's approach as "anti-parent" that "fails to respect the time-honored importance of the parental relationship, at the expense of children and families."
"Children in Bader 5 can be blocked from the outside world and even at times daylight," Pollack wrote. "For those children, like all victimized children, an important step in recovery can be an acknowledgement of wrongdoing by an institution that has failed them. Bader 5 has clearly failed and hurt many of its patients and their families." (Source.)
Read the background on the story of Justina Pelletier here.
Unfortunately, Justina's story is not all that unusual. There are many cases very similar to this one, where Child Protection Services or a similar agency, is used by a doctor or hospital to seize children away from their parents when they did not comply to their recommended medical treatments. We have reported on many of these here at Health Impact News (see links below). In one case we reported on last year, an Amish family fled the U.S. to avoid forced chemotherapy on their 10 year old daughter. The girl had been awarded custody to the hospital, because doctors claimed she only had months to live, but the family took the girl outside the U.S. for alternative cancer therapy, and is today reportedly cancer free. The father of the girl reported that his daughter was part of an experimental cancer drug trial at the hospital that they did not approve of. Read more of her story.
The only reason we can bring you this story about Justina Pelletier at Boston Children's Hospital, is because local investigative reporters picked up the story and published it. In almost all of these cases the action of removing children from parents are carried out in secrecy with gag orders in place, and are therefore mostly unknown to the public. I am following several similar stories right now based on Facebook postings, but unless a local reporter picks up the story and covers it in the local media, it is very difficult to know enough details to publish a story.
Beau Berman, the local reporter covering the Justina Pelletier story, met a man attending the Justina Pelletier rallies outside the courthouse in Boston who claims the same thing happened to his child, and the hospital ended up killing his 2 year old son who had previously been healthy, and fed only organic food. Here is the video:
From YouTube description: Testimony of David Silver on how his healthy 2 y.o. son was removed by the MA Dept. of Children & Families with fraudulent mental illness diagnoses on the parents, and 
how his son was eventually killed in October 2013 after harmful forced-medical treatment and psychiatric drugs at three Harvard hospitals: Boston Childrens, Brigham & Women's and Massachusetts General Hospital.
One thing that is crystal clear: children are constantly being seized from their parents due to disagreements over medical treatments all across America.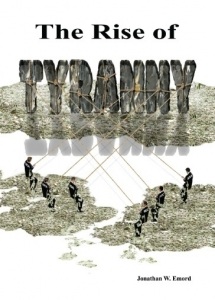 by Attorney Jonathan Emord Free Shipping Available!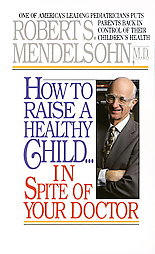 by Dr. Robert Mendelsohn, MD Free Shipping Available!
Medical Kidnapping: A Threat to Every Family in America T-Shirt
100% Pre-shrunk Cotton!
Medical Kidnapping is REAL!
See: Medical Kidnapping: A Threat to Every Family in America Today
Help spread the awareness of Medical Kidnapping by wearing the Medical Kidnapping t-shirt!
Support the cause of MedicalKidnap.com, which is part of the Health Impact News network.
Support the cause against Medical Kidnapping by purchasing our book!
If you know people who are skeptical and cannot believe that medical kidnapping happens in the U.S. today, this is the book for them! Backed with solid references and real life examples, they will not be able to deny the plain evidence before them, and will become better educated on this topic that is destroying the American family.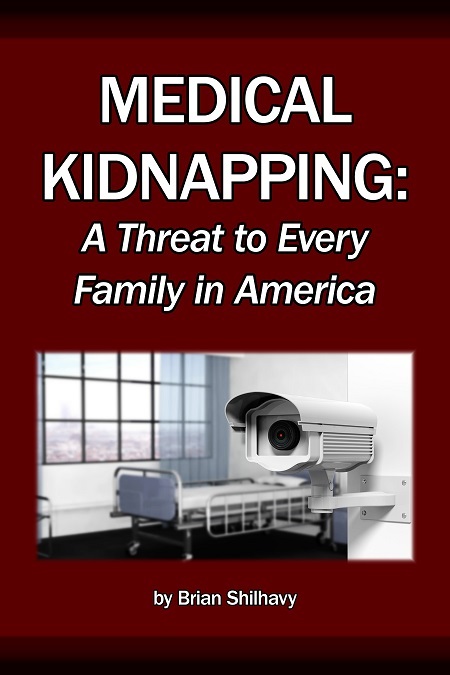 1 Book - 228 pages
Retail: $24.99
FREE Shipping Available!
Now: $9.99
Order here!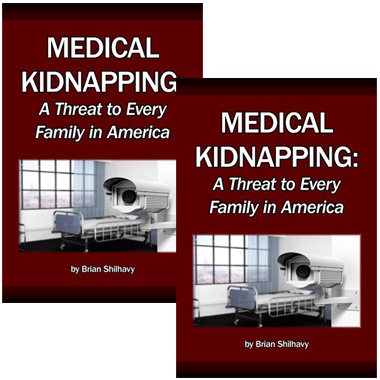 2 Books
Retail: $49.98 (for 2 books)
FREE Shipping Available!
Now: $13.99 (for 2 books)
Order here!
Published on January 11, 2014