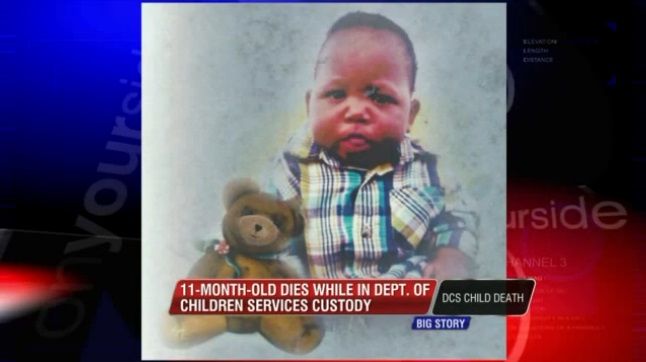 Health Impact News Editor Comments:
WREG News Channel 3 in Memphis has reported on the story of an 11-month-old child who died while in custody of the Department of Child Services (DCS).
DCS had reportedly removed the child, along with his 2-year-old sibling, from the home of their parents because they suffered from "digeorge syndrome", which limits delay of essential body functions. DCS had judged that the parents did not have "sufficient training" to properly care for their children. So the two children were placed in foster care.
They were to be returned to their parents in October, but the father reportedly lacked a one-hour course. The father died in a car accident in early December. The 11-month-old child died while in foster care in November. Paramedics reportedly found the child in the foster home with a "wet wipe" stuffed in his mouth. As of February (2014) her attorney still had not received the file from DCS or any explanations regarding how the death occurred.
We report these stories on Health Impact News, because medical tyranny is increasing in the United States, and these stories are not as rare as you might think. All across America, children are being taken away from their parents for differences in opinion about medical treatment, or because the State believes they can raise children better than parents. The choice of parents to choose their own medical care for their children is increasingly being taken away all across the country.
While protecting children from situations where they are in danger is a legitimate concern, the system in place today is too often corrupted by financial incentives, or arrogant medical personnel overstepping their bounds of authority and forcing their beliefs and values on those unable to resist or fight back. See the links below to understand that this is happening in many places across the U.S. today.
Mother Outraged After Baby Dies While In DCS Custody
Excerpts:
A Memphis mother is demanding answers after her 11-month-old baby died while in DCS custody.
Anna Mosley said her son Xavier died November 17th while at a Bartlett foster home.
"They said the baby wipe was in his mouth, the ambulance pulled the baby wipe out of his mouth," Mosley said about what she was told by her child's caseworker right after the death.
But Mosley's attorney said they have gotten very little official word from DCS.
"In a nine-to-eleven word email saying, your child died basically because the heart stopped beating, which is the cause of death for everybody," said attorney James Sanders about what DCS has released to the family.
They've asked repeatedly for more information, but say they have not received the requested documents.
A DCS representative told WREG Thursday that DCS has 60 days to investigate the case, and they have not completed the investigation.
DCS took Mosley's infant and her 2-year-old in August.
"The department was concerned that the father and the mother absent sufficient training wouldn't be able to provide the level of care that the child that passed away would need," said Sanders.
Read the Full Article Here. 
See Also: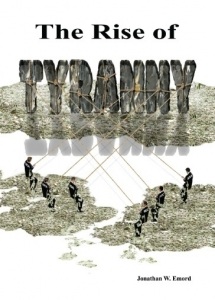 by Attorney Jonathan Emord
Free Shipping Available! 
Medical Kidnapping: A Threat to Every Family in America T-Shirt
100% Pre-shrunk Cotton!
Medical Kidnapping is REAL!
See: Medical Kidnapping: A Threat to Every Family in America Today
Help spread the awareness of Medical Kidnapping by wearing the Medical Kidnapping t-shirt!
Support the cause of MedicalKidnap.com, which is part of the Health Impact News network.
Support the cause against Medical Kidnapping by purchasing our book!
If you know people who are skeptical and cannot believe that medical kidnapping happens in the U.S. today, this is the book for them! Backed with solid references and real life examples, they will not be able to deny the plain evidence before them, and will become better educated on this topic that is destroying the American family.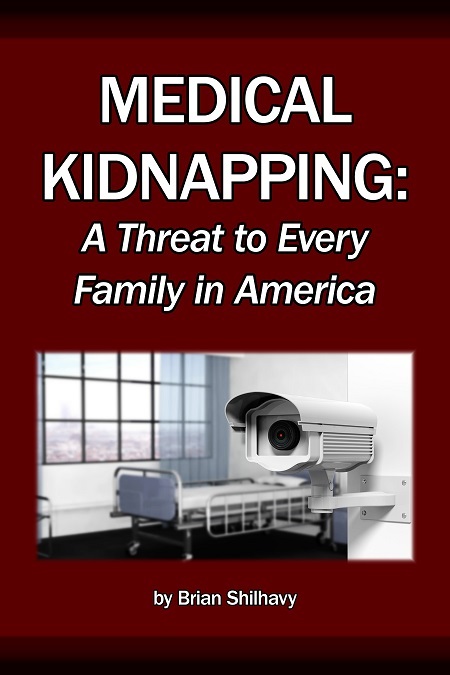 1 Book - 228 pages
Retail: $24.99
FREE Shipping Available!
Now: $9.99
Order here!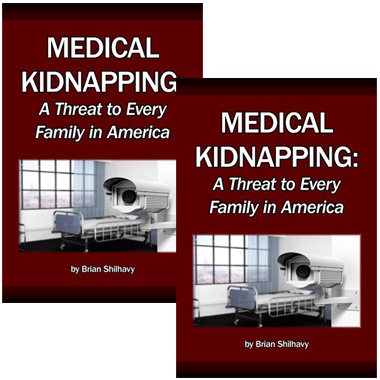 2 Books
Retail: $49.98 (for 2 books)
FREE Shipping Available!
Now: $13.99 (for 2 books)
Order here!
Published on December 29, 2013