Health Impact News Editor Comment: In 2011 Health Impact News was one of the first news sources to cover the story of Maryanne Godboldo, a Detroit home-school mother who refused to give her child powerful anti-psychotic drugs after she was developmentally disabled due to vaccines. She refused to give up her daughter to Child Protection Services, so they called in a Swat team and had Maryanne arrested, and seized her daughter. You can read the entire story here. It was one of our top stories in 2011.
Now after many court appearances, all charges have been dropped and Maryanne has her daughter back. She is fighting back and has filed a civil rights lawsuit. The story is below.
Watch this excellent video produced by the Citizens Commission on Human Rights which chronicles the Godboldo story:
Mom who chose to take daughter off medication files lawsuit, alleges daughter deprived of prosthesis
By: Heather Catallo
WXYZ News Detroit
Excerpts:
A local mom chose not to medicate her special needs daughter, so the state took the girl — and the mom landed in jail. Now she is suing.
Thursday afternoon, Maryanne Godboldo filed a civil rights lawsuit. In it, there are new allegations that her daughter's prosthetic leg was taken while in state care, to stop the child from trying to get back to her mother.
"Just one betrayal after another.  It's a lie – bring us your children and we will help you.  That's not true.  That's not true at all.  Bring me your children, and we'll take them," Maryanne Godboldo told 7 Action News Investigator Heather Catallo.
Godboldo says she just wanted help when she noticed serious changes in her daughter, Ariana, after a series of vaccinations in 2009.   So doctors prescribed the controversial anti-psychotic drug called Risperdal for Ariana.
"I tried the medication, and it made Ariana terribly ill," said Godboldo.
Godboldo signed a form, which states in two different places that she could choose to have Ariana stop taking Risperdal at any time.
"Do you feel like that when you started questioning the system, that's when it turned on you," asked Catallo.
"Oh absolutely," said Godboldo.
According to her lawsuit – Godboldo worked with her doctor to wean Ariana off the medication – and that's when the very people she had gone to for help reported her to Child Protective Services, or CPS.
So CPS presented a petition – filled with mistakes – to court staff, who signed off it and issued a child removal order.  The law requires that a judge review these petitions – but that never happened.
CPS then used the flawed order to get Detroit Police to take Ariana.
The Emperor's New Drugs
Exploding the Antidepressant Myth
by Irving Kirsch Ph.D.

Free Shipping Available!
More Info
The Road Back
How to get off Psychoactive Drugs Safely
by James Harper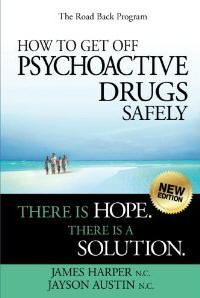 Medical Kidnapping: A Threat to Every Family in America T-Shirt
100% Pre-shrunk Cotton!
Medical Kidnapping is REAL!
See: Medical Kidnapping: A Threat to Every Family in America Today
Help spread the awareness of Medical Kidnapping by wearing the Medical Kidnapping t-shirt!
Support the cause of MedicalKidnap.com, which is part of the Health Impact News network.
Support the cause against Medical Kidnapping by purchasing our book!
If you know people who are skeptical and cannot believe that medical kidnapping happens in the U.S. today, this is the book for them! Backed with solid references and real life examples, they will not be able to deny the plain evidence before them, and will become better educated on this topic that is destroying the American family.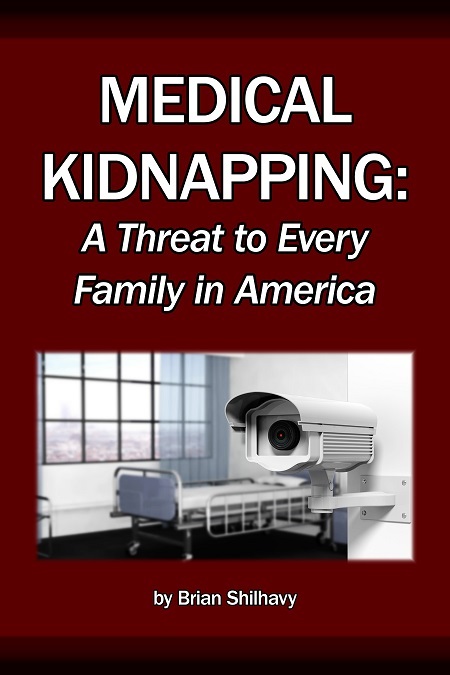 1 Book - 228 pages
Retail: $24.99
FREE Shipping Available!
Now: $9.99
Order here!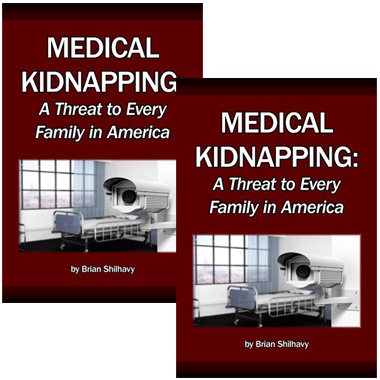 2 Books
Retail: $49.98 (for 2 books)
FREE Shipping Available!
Now: $13.99 (for 2 books)
Order here!
Published on May 16, 2012