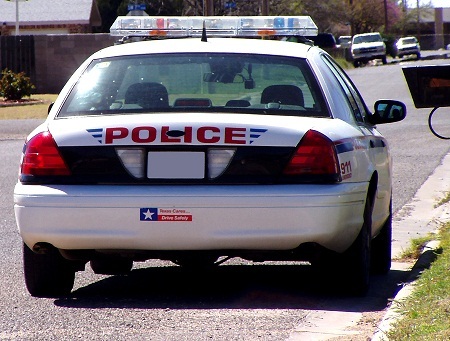 http://www.youtube.com/watch?v=3NM-phJ2BaY
Rachel Garmon, a resident of the Centre County area of Pennsylvania, recently took her 2 ½ year old son to an appointment with a new pediatrician. Mrs. Garmon states in her recent interview with Alex Jones that her visit with the doctor was going well. The pediatrician even stated that the boy looked very healthy. This was of course until the good doc found out that Rachel had never vaccinated her son.
Suddenly, the visit took a turn for the worse as the pediatrician, classically trained in the heretical arts of poisoning young children in the name of health, began to attempt the indoctrination of vaccination into this wayward mother. Rachel however, stood her ground and explained to the doctor that she had "strong convictions against vaccinating (her) son and he was not going to get any shots."
Rachel also refused to sign the self incriminating form designed by the American Academy of Pediatrics that basically states that you are a horrible parent for not protecting your child with poisonous vaccines. This is a document that no parent should sign as this can be used against you when CPS or Children and Youth Services begin to push their agenda in a family court situation. By the end of the appointment, Rachel stated that she felt that the visit had ended on a good note and really didn't feel as if there was any need to be concerned with her decision not to vaccinate.
Mrs. Garmon spent the weekend out of town visiting her sister and upon returning home, she witnessed two notes attached to her door. These notes were from a Pennsylvania State Trooper asking her to contact her "ASAP". The first attempt failed due to the late hour but the following day, Rachel was successful in reaching the state trooper and was informed that the doctor that Rachel had visited the week prior had contacted the department to file a report regarding her suspicious behavior. The doctor apparently told the trooper that Mrs. Garmon had come to her office with her son, refused to give her identification and had acted "suspicious".
When was the last time you had to show your driver's license to see your doctor? Mrs. Garmon told the trooper that she had not been asked for her identification and that she felt that this issue was in regards to her decision to not vaccinate her son. Could the "suspicious" actions be of a mother that educates herself on issues regarding her child's health and wellbeing? In today's world of following orders like lemmings to the cliff's edge, perhaps this could be construed as "suspicious". The state trooper also stated that the pediatrician had called Children and Youth Services.
In the interview with Alex on Tuesday I would have to surmise that this doctor has picked on the wrong woman. Rachel is a popular mother and respected member of the community, a Sports and Wellness Director for a well known community based organization and a well educated citizen of Pennsylvania. She also seems quite prepared to take this to the next level and this level should be pressing charges on a pathetic pediatrician that files false and misleading reports with the Pennsylvania State Police.
Original Report at InfoWars: http://www.infowars.com/doctor-calls-police-child-services-on-mother-who-refuses-to-vaccinate-son/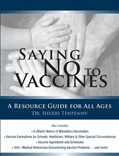 Saying NO To Vaccines
By Dr. Sherri Tenpenny
You have legal options!
Medical Kidnapping: A Threat to Every Family in America T-Shirt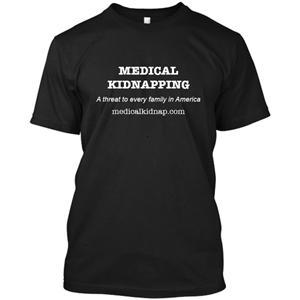 100% Pre-shrunk Cotton!
Medical Kidnapping is REAL!
See: Medical Kidnapping: A Threat to Every Family in America Today
Help spread the awareness of Medical Kidnapping by wearing the Medical Kidnapping t-shirt!
Support the cause of MedicalKidnap.com, which is part of the Health Impact News network.
Support the cause against Medical Kidnapping by purchasing our book!
If you know people who are skeptical and cannot believe that medical kidnapping happens in the U.S. today, this is the book for them! Backed with solid references and real life examples, they will not be able to deny the plain evidence before them, and will become better educated on this topic that is destroying the American family.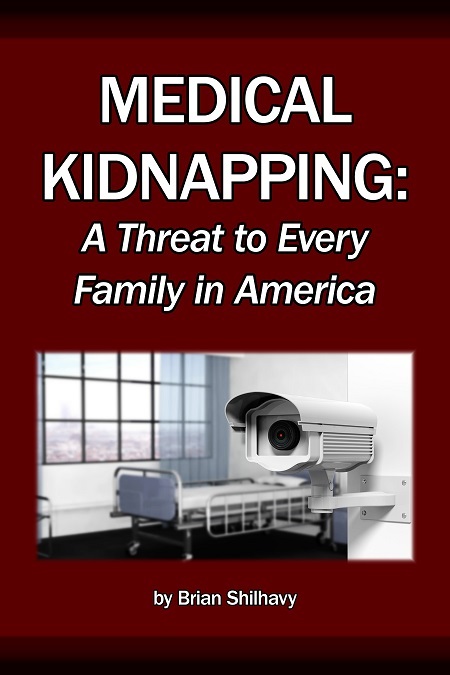 1 Book - 228 pages
Retail: $24.99
FREE Shipping Available!
Now: $11.99
Order here!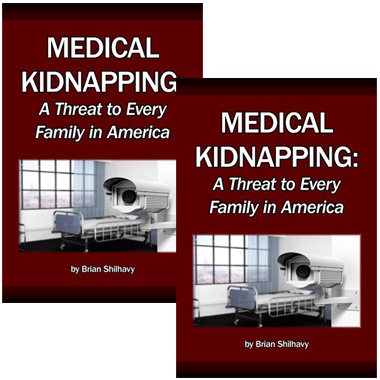 2 Books
Retail: $49.98 (for 2 books)
FREE Shipping Available!
Now: $19.99 (for 2 books)
Order here!
Published on January 19, 2012