Health Impact News
Health care entrepreneur and activist Dr. Patrick Gentempo, teamed up with Dr. Beau Pierce, CEO of "Circle of Docs" and award-winning documentary filmmaker Jeff Hays to announce the release of Vaccines Revealed. This compelling, controversial and riveting docu-series hits the internet live on January 10th.
Each of the carefully chosen subjects for all 9 episodes will be shown free via the internet.  Each episode will be available daily over the 9 day period. Footage and content features conversations with a CDC whistleblower, interviews with research scientists, medical professionals, parents of vaccine injured children and the latest research and findings regarding vaccines.
The Vaccines Revealed docu-series will take on some of the most critical and controversial topics surrounding vaccines.  These include autism and vaccines, the dangers of the flu shot, Gardasil, parental rights, and documented fraud and deception in the vaccine arena.
Some of the most compelling episodes and interviews covered in Vaccines Revealed is driven by parents of vaccine injured children.
Vaccines are perhaps the most controversial topic in healthcare.  At stake are billions of dollars to big pharma and the issue of parental rights versus government mandate.  Vaccines Revealed promises to be a true thrill-ride that will spark immense debate on both sides of the issue.
This new exclusive documentary series is about to be unveiled for FREE viewing on January 10th – 18th.
You'll discover the most cutting edge news and just released evidence  — from over twenty of the world's authorities and experts.
All sessions are FREE – sign up today to reserve your spot!
Comment on this article at HealthImpactNews.com.
Medical Kidnapping: A Threat to Every Family in America T-Shirt
100% Pre-shrunk Cotton!
Medical Kidnapping is REAL!
See: Medical Kidnapping: A Threat to Every Family in America Today
Help spread the awareness of Medical Kidnapping by wearing the Medical Kidnapping t-shirt!
Support the cause of MedicalKidnap.com, which is part of the Health Impact News network.
Support the cause against Medical Kidnapping by purchasing our book!
If you know people who are skeptical and cannot believe that medical kidnapping happens in the U.S. today, this is the book for them! Backed with solid references and real life examples, they will not be able to deny the plain evidence before them, and will become better educated on this topic that is destroying the American family.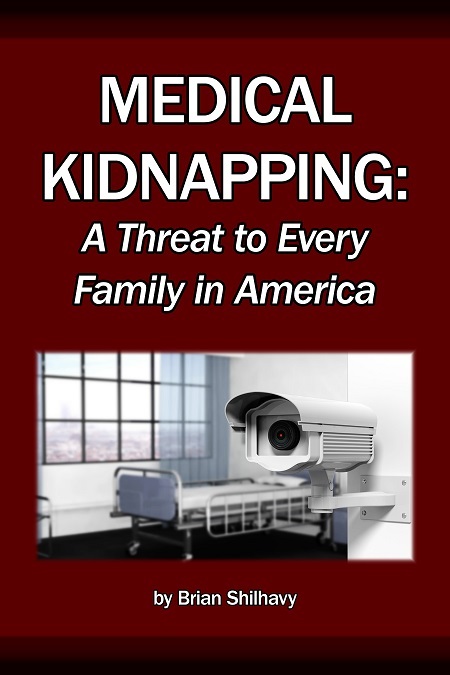 1 Book - 228 pages
Retail: $24.99
FREE Shipping Available!
Now: $9.99
Order here!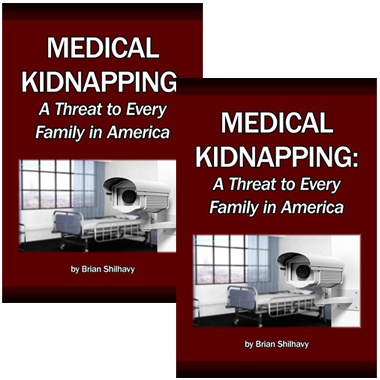 2 Books
Retail: $49.98 (for 2 books)
FREE Shipping Available!
Now: $13.99 (for 2 books)
Order here!
Also available as eBook:
eBook - Download Immediately!
$9.99
Published on January 4, 2017