Health Impact News
Claire Rembis, the homeschool mother of the 11 children who were abducted in Colorado recently and brought back to Texas (See: Colorado Police Help Texas CPS Kidnap Rembis Children and Bring Back to Texas – Father Jailed [2]), was interviewed Friday, September 2nd by Tammi Stefano of the National Safe Child Show.
The show begins with Claire on the phone with Ms. Stefano while still wrapping up a monitored visitation with some of her children who were recently taken into custody by Texas CPS in Lubbock, Texas. Claire is upset while trying to wrap up her visit to do the interview, because she was reportedly only allotted one hour of time with her daughters, and when she took a short break to use the bathroom about 45 minutes into the visitation, they took her daughters away before she could even say goodbye.
The story of the Rembis family, and how Texas CPS has repeatedly harassed their family and taken away their children even though the parents have never been charged or convicted of anything wrong, is starting to gain national attention. Their only crime simply seems to be that some people think they have too many children, and that they have publicly criticized Texas CPS. (See: Homeschool Texas Family Terrorized by CPS for Speaking Out and For Having Too Many Children at Home [3])
Listen to this interview as a tearful mother explains how her children suffered abuse, including sexual abuse, while in foster care the first time Texas CPS took her children. Today, she does not even know where her children are.
How to Help the Rembis Family
The family is financially devastated. They need immediate financial assistance. They need support and prayer and local advocates. They also need to hire a private attorney
Health Impact News has set up a new page to help families like this one:
Medical Kidnapping: A Threat to Every Family in America T-Shirt
[5]
100% Pre-shrunk Cotton!
Order Here [5]
Medical Kidnapping is REAL!
See: Medical Kidnapping: A Threat to Every Family in America Today [6]
Help spread the awareness of Medical Kidnapping by wearing the Medical Kidnapping t-shirt!
Support the cause of MedicalKidnap.com [7], which is part of the Health Impact News network [8].
Support the cause against Medical Kidnapping by purchasing our book!
If you know people who are skeptical and cannot believe that medical kidnapping happens in the U.S. today, this is the book for them! Backed with solid references and real life examples, they will not be able to deny the plain evidence before them, and will become better educated on this topic that is destroying the American family.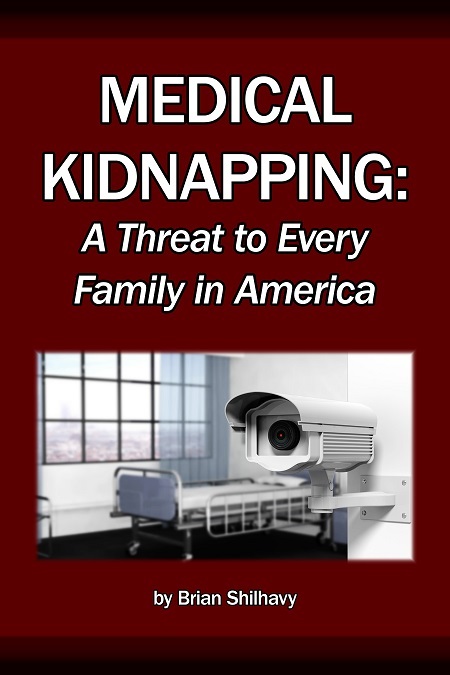 [9]
1 Book - 228 pages
Retail: $24.99
FREE Shipping Available!
Now: $9.99
Order here! [9]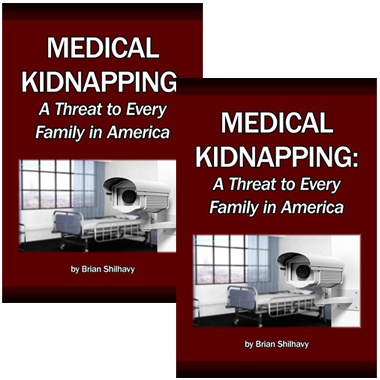 [9]
2 Books
Retail: $49.98 (for 2 books)
FREE Shipping Available!
Now: $13.99 (for 2 books)
Order here! [9]
Also available as eBook:
[10]
eBook - Download Immediately!
$9.99