Family Defense Resources

Many people who read our stories on Medical Kidnap ask us how they can help these families. Online donation services often take a huge percentage of the amounts donated.
Sophia Media LLC, the parent company of Health Impact News and MedicalKidnap.com, has set up a special fund to help families featured in our stories. All funds donated will go towards the family's needs, and Sophia Media does not keep any service or administration fees at this time.
The needs will vary with each family and situation. Sometimes the parents have needs because they are forced to give up their jobs to fight to get their children back, which is a full time job. In many cases funds are needed to hire a good attorney who is not appointed by the court.
We are currently accepting donations for the following families/cases: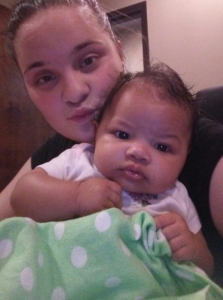 Haly's Defense Fund
$185.00
of
$3,000.00
raised
Help Bring Haly's Children Home
The latest updates on Haly's family can be read here and here. The original story is here. Haly's children are in foster care, taken from her after the older two were born to a mother in foster care. The parental rights have already been terminated for the older two, before the youngest was born. Haly and her husband Anthony still have a chance to get their youngest baby back, but they need finances for an attorney who is not court-appointed.
All donated funds will go to the legal team directly.
More funds to help more families coming soon!