[1]
The Thriving Child Summit [1] is a FREE online conference for parents who want to learn how to help their children THRIVE!
Health Impact News
Join holistic mama doc – Elisa Song, MD, for this inspirational, information-packed, 1-week event where she brings you video interviews with over 40 of the world's leading experts in holistic health and wellness, integrative medicine, nutrition, parenting, and mind-body medicine who will show you how to help your children thrive to their fullest potentials.
Whether your child is healthy, or has a chronic health concern – learn how to integrate the best of conventional and holistic pediatric health care, lifestyle management, and parenting tools.
Become empowered to take charge of your child's health and wellness holistically!
The foundations for optimal children's health.
What to feed your kids (or avoid!) to nourish their bodies and brains.
How to use natural medicines to avoid antibiotics and keep your child healthy.
The truth about EMFs, GMOs, pesticides, heavy metals, and other toxins – and how to keep your kids healthy in our toxic world.
How to find the root cause and heal your child's leaky gut, anxiety/depression, ADHD, autism, PANDAS/PANS, eczema, acne, and other chronic illnesses.
The truth about vaccine safety from two board-certified pediatricians.
How to talk to kids about puberty, stress management and social media – so that they'll actually listen!
How to "trauma-proof" your child and create resilient kids for a lifetime.
How genetics really plays a role in the future of your or your child's health.
How to reclaim your mama vitality.
And more!
View the entire line-up of speakers and sign up online for FREE! [1]
Medical Kidnapping: A Threat to Every Family in America T-Shirt
[2]
100% Pre-shrunk Cotton!
Order Here [2]
Medical Kidnapping is REAL!
See: Medical Kidnapping: A Threat to Every Family in America Today [3]
Help spread the awareness of Medical Kidnapping by wearing the Medical Kidnapping t-shirt!
Support the cause of MedicalKidnap.com [4], which is part of the Health Impact News network [5].
Support the cause against Medical Kidnapping by purchasing our book!
If you know people who are skeptical and cannot believe that medical kidnapping happens in the U.S. today, this is the book for them! Backed with solid references and real life examples, they will not be able to deny the plain evidence before them, and will become better educated on this topic that is destroying the American family.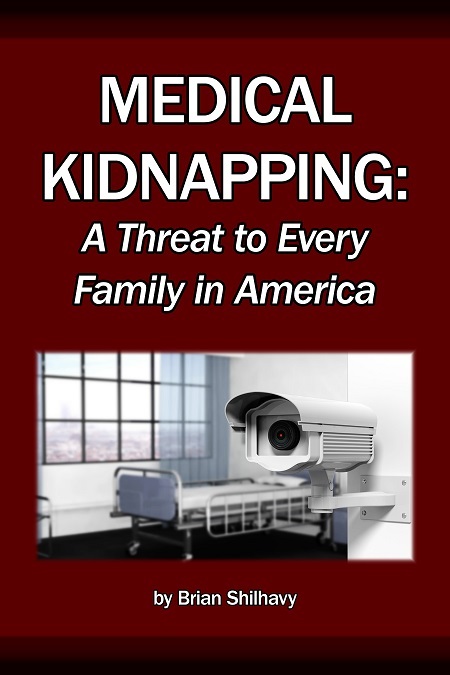 [6]
1 Book - 228 pages
Retail: $24.99
FREE Shipping Available!
Now: $9.99
Order here! [6]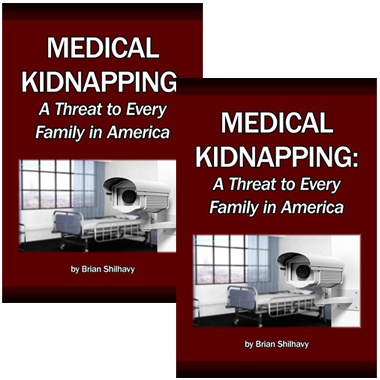 [6]
2 Books
Retail: $49.98 (for 2 books)
FREE Shipping Available!
Now: $13.99 (for 2 books)
Order here! [6]
Also available as eBook:
[7]
eBook - Download Immediately!
$9.99