Former day care worker suing after conviction overturned in alleged shaken baby case
by Tony Briscoe
Chicago Tribune [1]
Excerpts:
Nearly a year after a judge overturned the murder conviction of a former suburban day care worker accused of killing a newborn in her care, the woman is suing investigators for allegedly withholding evidence and fabricating scientific findings, according to court documents.
Jennifer Del Prete, 46, spent nearly a decade in prison after she was found guilty of first-degree murder in the 2003 death of 14-month-old Isabella Zielinski. Authorities accused Del Prete of shaking the 4-month-old at the day care where Del Prete served as a caretaker. The baby died about 10 months later.
During her trial, a state medical expert testified that Isabella's injuries could have been inflicted only on the day she became unresponsive, ignoring evidence that the baby had suffered an unexplained brain injury days earlier.
A Freedom of Information request filed by journalism students at Northwestern University's Medill Justice Project uncovered a memo written by the lead Romeoville detective who worried that the pathologist who conducted the autopsy did not agree with the shaken baby syndrome theory.
The new evidence led a judge to release her in 2014 while her case was reviewed, and her conviction was overturned in August 2016 in the appellate court. A judged ordered a new trial. The Will County state's attorney's office is appealing the ruling.
On Thursday, Del Prete filed a lawsuit against the officers from Romeoville and Plainfield and the state witness who she claims fabricated scientific findings to convict her. She alleges the withheld memo and the disregard of other medical witnesses who disagreed with the shaken baby theory constituted a violation of due process and resulted in malicious prosecution.
Read the full article at the Chicago Tribune [1].
Medical Kidnapping: A Threat to Every Family in America T-Shirt
[3]
100% Pre-shrunk Cotton!
Order Here [3]
Medical Kidnapping is REAL!
See: Medical Kidnapping: A Threat to Every Family in America Today [4]
Help spread the awareness of Medical Kidnapping by wearing the Medical Kidnapping t-shirt!
Support the cause of MedicalKidnap.com [5], which is part of the Health Impact News network [6].
Support the cause against Medical Kidnapping by purchasing our book!
If you know people who are skeptical and cannot believe that medical kidnapping happens in the U.S. today, this is the book for them! Backed with solid references and real life examples, they will not be able to deny the plain evidence before them, and will become better educated on this topic that is destroying the American family.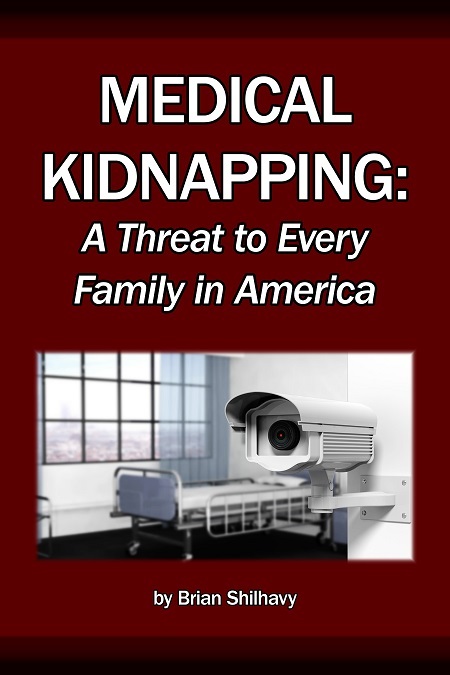 [7]
1 Book - 228 pages
Retail: $24.99
FREE Shipping Available!
Now: $9.99
Order here! [7]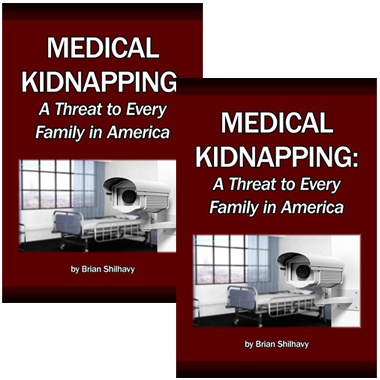 [7]
2 Books
Retail: $49.98 (for 2 books)
FREE Shipping Available!
Now: $13.99 (for 2 books)
Order here! [7]
Also available as eBook:
[8]
eBook - Download Immediately!
$9.99