Fired-Up Pot Patients, Parents Trade Tips to Prevent Confiscation of Kids
By Steven Nelson [1]
USNews.com [1]
Excerpts:
About a dozen parents and medical marijuana activists gathered in the nation's capital (recently) to share horror stories and advice on how to shield families from authorities who wield the power to take away their children. [S]tate marijuana laws are increasingly common in the U.S., but protections for parents who legally use the drug as medicine or administer it to their children are missing, panelists and audience members at the event said.
Roughly half of states currently allow medical marijuana – four of them also allow legal recreational pot use – and a handful more allow use of cannabidiol (CBD), a compound thought to have medicinal benefits that doesn't produce a high.
Maria and Steve Green of Michigan, where residents approved a medical pot law in 2008, shared the well [2]–reported [3] story of officials taking away their 6-month-old daughter, Bree, in 2013. In California, the first state to set up a medical marijuana program in the 1990s, a couple sued [4] in 2013 after their children were taken for a year because the father, a veteran, allegedly used the drug for medical purposes near them. Another California couple sued, alleging [5] their son was sexually abused in foster care after he was taken from his San Diego home when a raid recovered pot his father says was grown for medicine.
[Despite more states legalizing medical uses of marijuana, Family Law & Cannabis Alliance co-founder Sara Arnold said:]
"there's been no corresponding push to address child welfare laws." She's written draft language for ballot initiatives that would enhance protections for parents.
In states where "the best interests of the child" takes precedence over keeping families together, people in power can define those best interests as they please and force lengthy court fights that generally feature limited due process, sealed records, closed hearings and in some places no right to appeal, Arnold said.
"You can lose your child forever," she warned.
Read the full article here [1].
See Also:
More articles on Medical Marijuana [7]
Medical Kidnapping: A Threat to Every Family in America T-Shirt
[8]
100% Pre-shrunk Cotton!
Order Here [8]
Medical Kidnapping is REAL!
See: Medical Kidnapping: A Threat to Every Family in America Today [9]
Help spread the awareness of Medical Kidnapping by wearing the Medical Kidnapping t-shirt!
Support the cause of MedicalKidnap.com [10], which is part of the Health Impact News network [11].
Support the cause against Medical Kidnapping by purchasing our book!
If you know people who are skeptical and cannot believe that medical kidnapping happens in the U.S. today, this is the book for them! Backed with solid references and real life examples, they will not be able to deny the plain evidence before them, and will become better educated on this topic that is destroying the American family.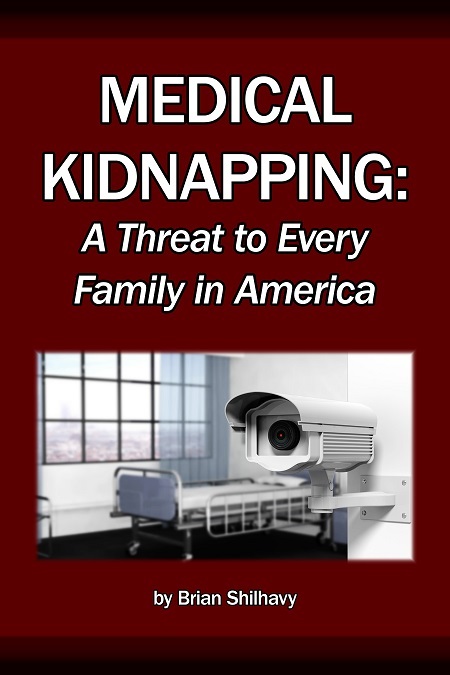 [12]
1 Book - 228 pages
Retail: $24.99
FREE Shipping Available!
Now: $9.99
Order here! [12]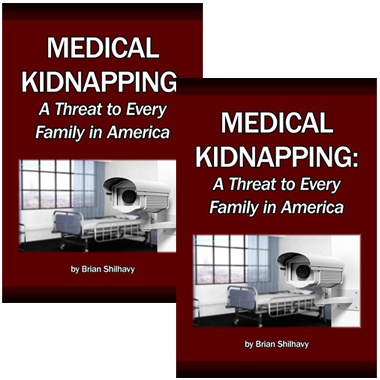 [12]
2 Books
Retail: $49.98 (for 2 books)
FREE Shipping Available!
Now: $13.99 (for 2 books)
Order here! [12]
Also available as eBook:
[13]
eBook - Download Immediately!
$9.99