Health Impact News Editor Comments
KPCC [2] reported this week that the Los Angeles County Board of Supervisors will pay $800,000 to the parents of two children taken from their home by a Sheriff's deputy and social workers with the Department of Children and Family Services, who did not obtain a warrant first.
The payment settles a civil rights lawsuit that claimed the children were wrongfully removed from the parent's San Gabriel Valley residence four years ago. The children were returned four months later.
According to KPCC [2], the lawsuit states that the complaint used by DCFS centered around what the homeschooled family chose to feed their children, and for failing to vaccinate them:
Social workers with the Department of Children and Family Services claimed the parents "created a detrimental and endangering home environment" for the children by failing to provide nourishing food and immunizations.
The parents claimed in the civil rights lawsuit that the allegations used to take away their children after a warrantless entry into the hotel room were fabricated. They claim in the lawsuit that they were raising their children "in a loving, emotionally, academically, and financially supportive, intact nuclear family."
The lawsuit also claims the deputy mocked the parents for their views on homeschooling and vaccinations:
The lawsuit describes the deputy mocking the parents for not immunizing their children based on religious beliefs and homeschooling them. It accuses him of coercing the parents into a search of their hotel room.

"You could lose your kids forever," he allegedly threatened. (Source [2].)
So after losing $800,000.00 in a civil rights lawsuit, will anyone with the Sheriff's department or DCFS be held accountable for their actions?
Apparently not:
"No employee misconduct was suspected and no systemic issues were identified," the county counsel's case summary said. At the same time, it said the Sheriff's Department intends to issue a newsletter "designed to educate members of the necessity to obtain a warrant where insufficient exigency exists for warrantless action."
Read the full story here [2].
Saying NO To Vaccines
By Dr. Sherri Tenpenny
You have legal options!
[3]
More Info
FREE Shipping Available!
Vaccine Epidemic
by Louise Kuo Habakus and Mary Holland J.D.
[4]
FREE Shipping Available!
More Info [4]
Medical Kidnapping: A Threat to Every Family in America T-Shirt
[5]
100% Pre-shrunk Cotton!
Order Here [5]
Medical Kidnapping is REAL!
See: Medical Kidnapping: A Threat to Every Family in America Today [6]
Help spread the awareness of Medical Kidnapping by wearing the Medical Kidnapping t-shirt!
Support the cause of MedicalKidnap.com [7], which is part of the Health Impact News network [8].
Support the cause against Medical Kidnapping by purchasing our book!
If you know people who are skeptical and cannot believe that medical kidnapping happens in the U.S. today, this is the book for them! Backed with solid references and real life examples, they will not be able to deny the plain evidence before them, and will become better educated on this topic that is destroying the American family.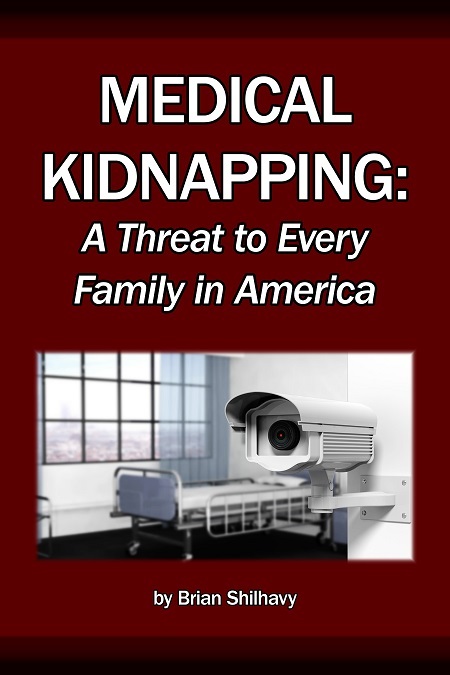 [9]
1 Book - 228 pages
Retail: $24.99
FREE Shipping Available!
Now: $9.99
Order here! [9]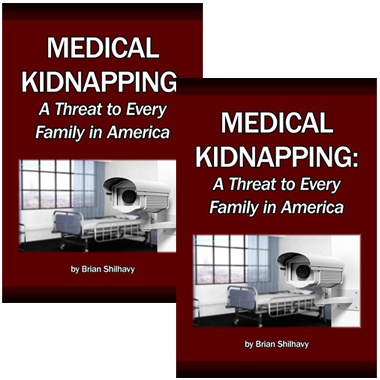 [9]
2 Books
Retail: $49.98 (for 2 books)
FREE Shipping Available!
Now: $13.99 (for 2 books)
Order here! [9]
Also available as eBook:
[10]
eBook - Download Immediately!
$9.99