Health Impact News Editor
We reported last month (June 2014) about the story of 16 year old Isaiah Rider [2]. Medical authorities in Chicago seized custody of Isaiah and separated him from his mother, putting him into foster care, against his wishes, and the wishes of his mother. This kind of medical tyranny, where medical doctors empowered by government social service agencies, are deciding medical treatments for minors against the desires of the family, and in many cases simply in disagreement over medical treatment, is growing around the U.S. Justina Pelletier's [3] case drew national media attention, and prompted a bipartisan law introduced into Congress to prevent medical research on children seized from their parents through the foster care system. (See: "Justina's Law" Seeks to End Experimental Medical Research on Children Seized by Child Protection Services [4])
Isaiah Rider has now published his own views in a video published on Faceboook that can be seen here [5].
Michelle Rider and her 16-year-old son, Isaiah Rider, traveled from Kansas City to Lurie Children's Hospital after doctors in her hometown, Texas, and Boston were unable to effectively treat his neurofibromatosis — a painful condition that causes tumors to grow on his nerves. When Isaiah's pain was reportedly not getting any better at Lurie's, his mother attempted to have him transferred to another hospital. But doctors at Lurie's Hospital reported to Cook County Court that Michelle was guilty of "medical child abuse", as they disagreed with the course of treatment chosen by the mother. As a result, they seized custody of the child and put him into a foster home, allowing the mother to only be able to visit her son twice a week for one-hour supervised visits. Read the original story here [2].
[6]
by Attorney Jonathan Emord Free Shipping Available!  [7]
[8]
by Dr. Robert Mendelsohn, MD  [8]Free Shipping Available! [8]
Medical Kidnapping: A Threat to Every Family in America T-Shirt
[9]
100% Pre-shrunk Cotton!
Order Here [9]
Medical Kidnapping is REAL!
See: Medical Kidnapping: A Threat to Every Family in America Today [10]
Help spread the awareness of Medical Kidnapping by wearing the Medical Kidnapping t-shirt!
Support the cause of MedicalKidnap.com [11], which is part of the Health Impact News network [12].
Support the cause against Medical Kidnapping by purchasing our book!
If you know people who are skeptical and cannot believe that medical kidnapping happens in the U.S. today, this is the book for them! Backed with solid references and real life examples, they will not be able to deny the plain evidence before them, and will become better educated on this topic that is destroying the American family.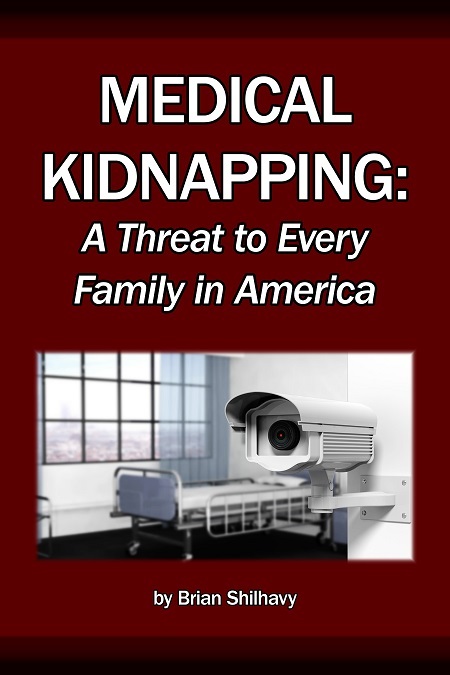 [13]
1 Book - 228 pages
Retail: $24.99
FREE Shipping Available!
Now: $9.99
Order here! [13]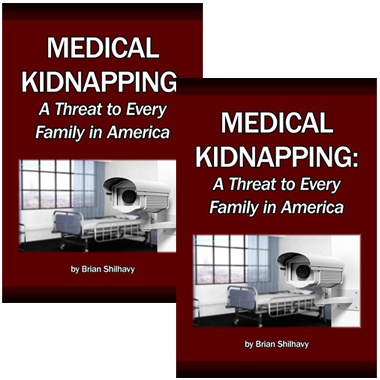 [13]
2 Books
Retail: $49.98 (for 2 books)
FREE Shipping Available!
Now: $13.99 (for 2 books)
Order here! [13]
Also available as eBook:
[14]
eBook - Download Immediately!
$9.99