An outrageous human services case in Jefferson County
By Jeremy Meyer
The Denver Post
Excerpts:
Disability advocates are infuriated about a case involving a nonverbal woman with disabilities who they say is being held hostage by Jefferson County.
"It is truly outrageous," said Julie Reiskin, director of the Colorado Cross-Disability Coalition. "I call this torture."
County officials have assumed temporary guardianship over 36-year-old Sharisa Kochmeister, a college graduate, and removed her from her home and her father — the only person in Colorado who helps her communicate.
They placed her in a nursing home and forbid her family, friends and even her doctor from visiting her, according to people close to the situation.
"What is she doing in a nursing home in Morrison away from her friends?" asked Marcia Tewell, executive director of the Colorado Developmental Disabilities Council. "Her real community is nowhere near her and they are blocking access."
Sharisa has cerebral palsy, epilepsy and autism and communicates by typing on a computer with one finger. She only types with certain people next to her — her father and her sister, who lives in New York.
She has a dual degree with honors from the University of Denver, became president of the Autism National Committee and joined the executive committee for the Colorado Developmental Disabilities Council.
She has written articles and appeared on panels to discuss her disability and how she navigates the world.
She has been tested with a genius-level IQ, her father says. But in the nursing home, she has refused to communicate and staffers now say her IQ is 47 — mentally disabled.
"You take someone who is nonverbal, who is dependent on one person for communicating, and you remove that … this makes me so mad," said Reiskin. "This is part of not understanding a population. You put them in an institution against their will with a bunch of people who have dementia. This is torture."
Read the full article here.

Medical Kidnapping: A Threat to Every Family in America T-Shirt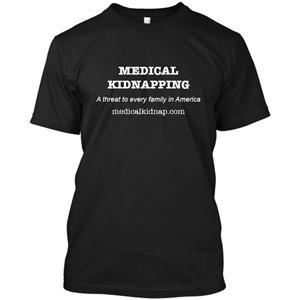 100% Pre-shrunk Cotton!
Medical Kidnapping is REAL!
See: Medical Kidnapping: A Threat to Every Family in America Today
Help spread the awareness of Medical Kidnapping by wearing the Medical Kidnapping t-shirt!
Support the cause of MedicalKidnap.com, which is part of the Health Impact News network.
Support the cause against Medical Kidnapping by purchasing our book!
If you know people who are skeptical and cannot believe that medical kidnapping happens in the U.S. today, this is the book for them! Backed with solid references and real life examples, they will not be able to deny the plain evidence before them, and will become better educated on this topic that is destroying the American family.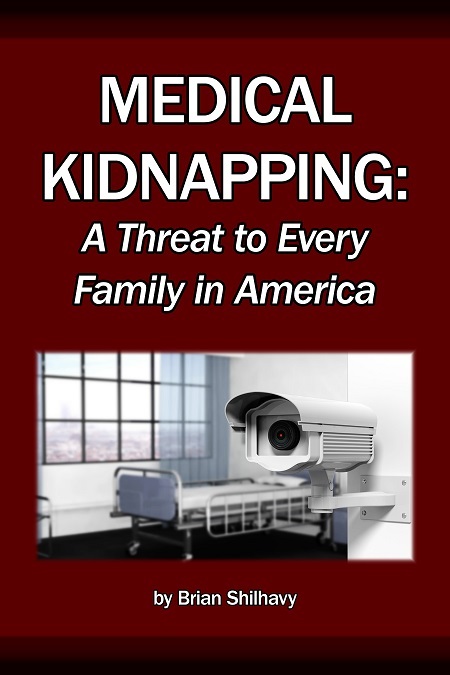 1 Book - 228 pages
Retail: $24.99
FREE Shipping Available!
Now: $11.99
Order here!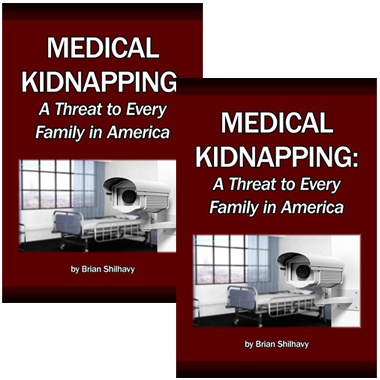 2 Books
Retail: $49.98 (for 2 books)
FREE Shipping Available!
Now: $19.99 (for 2 books)
Order here!
Published on August 15, 2015