Health Impact News
We reported last year how local media in Phoenix was reporting that Arizona social services are removing so many children from their families that they do not have enough foster homes to place in, so many children end up sleeping in the social services offices. (See: Arizona's Exploding Foster Care Intake: Kids sleeping in State Office Buildings [3].)
KPHO in Phoenix is reporting that the situation has not improved here in 2015, but actually has become even worse.
Record number of children sleeping in DCS offices
By Adam Longo [4]
PHOENIX (KPHO/KTVK) [4]
Excerpts:
There are more than 17,000 children in Arizona who are not sleeping at home. Instead, they are with a foster family or in a group shelter.
The number of children sleeping in Department of Child Safety offices is also higher than it has ever been before.
According to the latest figures released by DCS, 287 children spent at least one night in a state-owned office building near 19th Avenue and Osborn in Phoenix in April.
When we first reported on this issue in a series of reports back in October 2014, state officials were bringing cots and cribs into the office building as an emergency measure designed for children removed from abusive or neglectful homes.
Since then, however, the numbers have skyrocketed… the numbers reveal that more than half of the children removed from their homes spent the night in the office.
Read the full story [4].
Medical Kidnapping: A Threat to Every Family in America T-Shirt
[5]
100% Pre-shrunk Cotton!
Order Here [5]
Medical Kidnapping is REAL!
See: Medical Kidnapping: A Threat to Every Family in America Today [6]
Help spread the awareness of Medical Kidnapping by wearing the Medical Kidnapping t-shirt!
Support the cause of MedicalKidnap.com [7], which is part of the Health Impact News network [8].
Support the cause against Medical Kidnapping by purchasing our book!
If you know people who are skeptical and cannot believe that medical kidnapping happens in the U.S. today, this is the book for them! Backed with solid references and real life examples, they will not be able to deny the plain evidence before them, and will become better educated on this topic that is destroying the American family.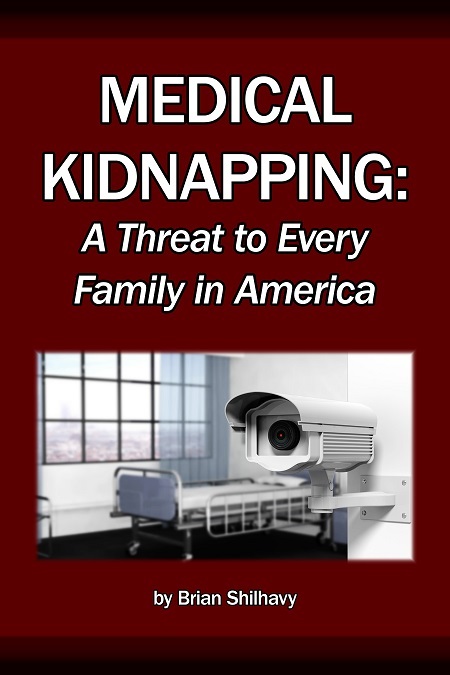 [9]
1 Book - 228 pages
Retail: $24.99
FREE Shipping Available!
Now: $9.99
Order here! [9]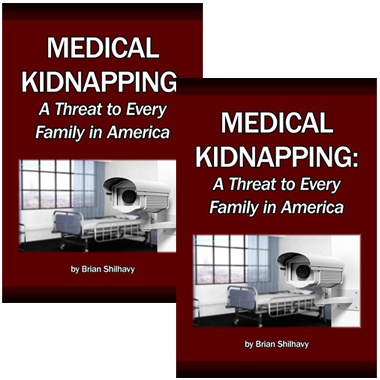 [9]
2 Books
Retail: $49.98 (for 2 books)
FREE Shipping Available!
Now: $13.99 (for 2 books)
Order here! [9]
Also available as eBook:
[10]
eBook - Download Immediately!
$9.99