Excerpts:
A Gwinnett County (Georgia) father cleared after spending seven months in jail now wants police to charge the state worker who accused him of attacking her. John Blue lost his interior design shop, his apartment and most of his belongings as he sat in jail for seven months. It took a jury less than 45 minutes to find Blue not guilty.
For the past several days, Blue has been living in his van. Police said it is the same van he used to ram a state welfare worker last summer during a Division of Family and Children's Services investigation at the time. Blue left with his children, and a Levi's Call was issued hours later. As police arrested Blue that day, he insisted that the worker assaulted him.
Now out of jail following the not-guilty verdict, Blue is on a mission to recover some of what he lost.
"I sat in jail for seven months because someone lied on me," said Blue. "If I was charged with aggravated assault and didn't do anything, let her stand before the same people."
Read the Full Story here.
Medical Kidnapping: A Threat to Every Family in America T-Shirt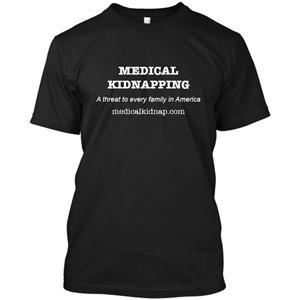 100% Pre-shrunk Cotton!
Medical Kidnapping is REAL!
See: Medical Kidnapping: A Threat to Every Family in America Today
Help spread the awareness of Medical Kidnapping by wearing the Medical Kidnapping t-shirt!
Support the cause of MedicalKidnap.com, which is part of the Health Impact News network.
Support the cause against Medical Kidnapping by purchasing our book!
If you know people who are skeptical and cannot believe that medical kidnapping happens in the U.S. today, this is the book for them! Backed with solid references and real life examples, they will not be able to deny the plain evidence before them, and will become better educated on this topic that is destroying the American family.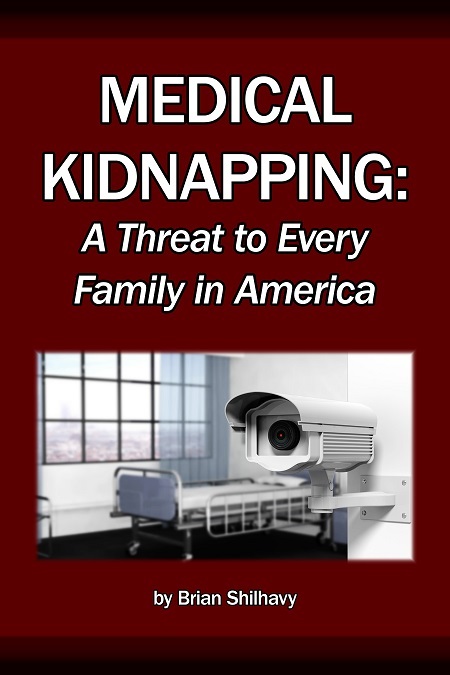 1 Book - 228 pages
Retail: $24.99
FREE Shipping Available!
Now: $11.99
Order here!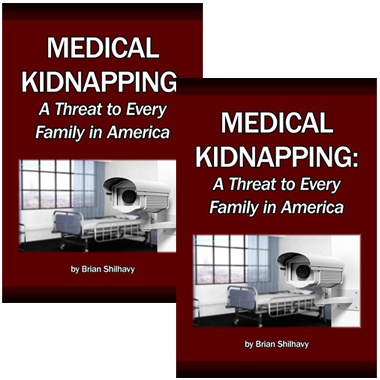 2 Books
Retail: $49.98 (for 2 books)
FREE Shipping Available!
Now: $19.99 (for 2 books)
Order here!
Published on March 17, 2015