Health Impact News Editor Comments
Health Impact News has just learned that one of the Diegel girls who were seized by Phoenix Children's Hospital through the Arizona Department of Child Safety (DCS), may be in critical condition due to a recent asthma attack. Hannah Diegel has chronic asthma, and is required to carry both a rescue inhaler and an epipen. However, now that she has been taken into State custody and separated from her mother by being put into foster care, there is evidence that this medical advice is NOT being followed.
We received information today from friends of the mother (we have no direct contact with the mother due to a court gag order she is complying with) that Melissa Diegel received a phone call last night from her insurance company regarding Hannah's condition. While the mother has no contact with her children due to a court order, her insurance company is apparently still paying out claims. They reportedly informed her that Hannah's asthma condition was not under control. The fear is that Hannah is now either in ICU or a hospital suffering from a potential life-threatening asthma attack.
And she is completely separated from her family by court order, simply because her mother disagreed with the medical treatment she was receiving, and wanted to switch doctors!
Similar to stories we have reported on in the past with Justina Pelletier and Isaiah Rider where children are taken away from loving parents simply for disagreeing on medical treatment, our original coverage of this story on the two sisters is here.
Here is some information on Kayla and Hannah's case that used to be public information displayed on the mother's Facebook Page, before the court ordered her to take it down. Friends captured much of the information before she did so, and this advocacy group now has a different Facebook Page up here: A Miracle for Two Sisters Facebook Page.
We want to emphasize that this information was available in the public domain, and that Melissa Diegel has NOT supplied any of this information to Health Impact News, as she is complying with a court order.
Two Sisters Seized from Loving Parents for Disagreeing with Doctors
Hannah Diegel has autism, chronic asthma, mitochondrial disease, and Gastroparesis, which is a partially paralyzed stomach which requires a feeding tube. She had a brain tumor removed at the age of 9.
Her mother admitted her to Phoenix Children's Hospital in April to see a new GI doctor. She was not happy with the previous GI doctor, and had requested that she see a new one. The previous one had stopped answering her phone calls, and in her opinion was not providing proper care.
Unfortunately, the GI doctor she was not happy with took over her daughter's case anyway, and also took over Kayla's case. The mother reportedly made a formal complaint and asked to be transferred to another hospital. Instead, the hospital seized custody of both children using the same claim that Boston Children's Hospital used against the parents of Justina Pelletier, and Lurie Children's hospital made against Isaiah Rider's mother: medical abuse.
The term "Medical Abuse" is a term now used to allow doctors to seize children away from loving parents simply if the parents do not agree with their medical treatment. And it is epidemic all across America today. In family court, judges treat the doctors like "gods", and suppress the Constitutional rights of parents.
Doctors at Phoenix Children's Hospital diagnosed both girls with congenital disorder of glycosylation (CDG).
Unknown to the parents at the time, there was funding and drug trials going on for this rare condition. The article on the new advocacy group Facebook Page reports: "The glycosylation trial whose collaborative agreement is through NHGRI/ TGEN opened up on March 14th, 2014, just 3 weeks before the two Phoenix sisters were medically kidnapped."
Medical Conditions Worsen in State Custody
After the hospital seized both girls, the parents were allowed some visitation rights. Melissa made numerous reports of how the condition of both girls deteriorated rapidly in foster care. Both girls had their feeding tubes removed. The charge against the mother, amazingly, was that she was "making up" all of her children's illnesses.
However, as we reported on Wednesday this week, the mother's public reports were corroborated with a Court Appointed Special Advocate (CASA) for the two girls, who has since resigned from the case due to ethical disputes with DCS. (See: Girl Seized from Family in Medical Dispute In Grave Danger.)
This court advocate bonded with the girls, and saw that they were not getting proper medical treatment while in foster care. She reportedly supplied an affidavit to the court outlining her concerns, and that the children would be better off being reunited with the family. When DCS would not comply with her request that the girls receive "safe-harbor" therapy without their foster mother present, the court appointed advocate resigned in protest.
This Family Needs Help!
The mother has been threatened with going to jail for supposedly violating a court gag order on her children. She could face arrest any day now (even today)! In addition, both of her children have no access to her.  And now she knows since last night, when her insurance company called her, that Hannah's asthma condition is NOT under control. Hannah could be in critical condition, and even near death.
In one of the last meetings the parents had with Hannah before the court took away their visitation rights, the mother had posted this on her Facebook Page:
Hannah did say something special today. She said, "You know what song I have in my head? Amazing Grace."

Despite it all, roots are deep and my kids were taught that God is real, honesty is right, and kindness is good. You can try to strip all those things away, but you cannot take away God's Amazing Love and Grace.
The advocacy group representing the A Miracle for Two Sisters Facebook Page has asked the public to contact Arizona Governor Janice Brewer to ask her to intervene and return these girls to their mother. Hannah's life may be in danger at this very moment. You can reach Gov. Brewer here: http://www.azgovernor.gov/Contact.asp
See Also:
 by Dr. Robert Mendelsohn, MD
Free Shipping Available!
by Attorney Jonathan Emord
Free Shipping Available! 
Medical Kidnapping: A Threat to Every Family in America T-Shirt
100% Pre-shrunk Cotton!
Medical Kidnapping is REAL!
See: Medical Kidnapping: A Threat to Every Family in America Today
Help spread the awareness of Medical Kidnapping by wearing the Medical Kidnapping t-shirt!
Support the cause of MedicalKidnap.com, which is part of the Health Impact News network.
Support the cause against Medical Kidnapping by purchasing our book!
If you know people who are skeptical and cannot believe that medical kidnapping happens in the U.S. today, this is the book for them! Backed with solid references and real life examples, they will not be able to deny the plain evidence before them, and will become better educated on this topic that is destroying the American family.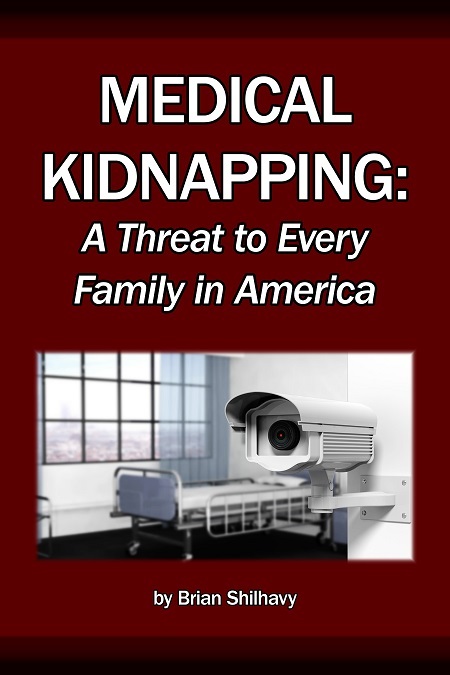 1 Book - 228 pages
Retail: $24.99
FREE Shipping Available!
Now: $9.99
Order here!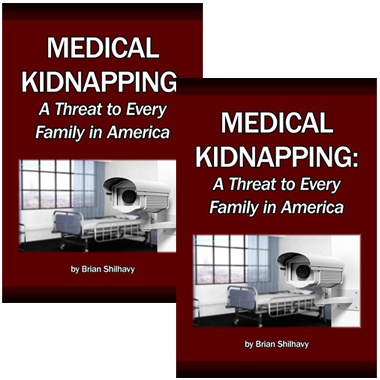 2 Books
Retail: $49.98 (for 2 books)
FREE Shipping Available!
Now: $13.99 (for 2 books)
Order here!
Published on October 10, 2014